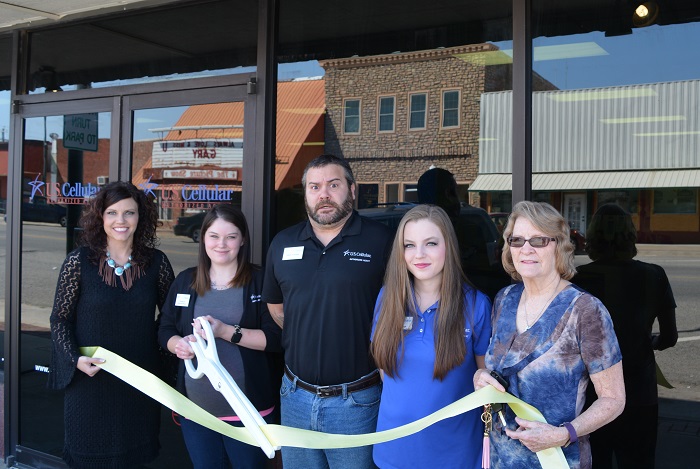 U.S. Cellular Premier Locations made its way to Wilburton Main Street in June of 2013. They are located at 124 W. Main St., Wilburton, OK. 74578. Store hours are Monday through Saturday from 10:00 a.m.  to 7:00 p.m. and Sunday from Noon to 5:00 p.m. There are three employees:
Treasure Moore – Enterprise Manager, Kayla Aue – Sales Associate, and Joshua Hawthorne – Sales Associate.
The Wilburton Chamber of Commerce was honored to participate in a ribbon cutting for US Cellular.