Wilburton Main Street is proud to announce that Main Street Drug has been chosen as the Main Street Business of the Month for the month of December, 2017.  Darren Tidwell, D.Ph. (Doctor of Pharmacy) R.Ph. (Registered Pharmacist) – Graduated from SWOSU College of Pharmacy in 1993, Adjunct Professor at both Colleges of Pharmacy (SWOSU and OU Health Science Center).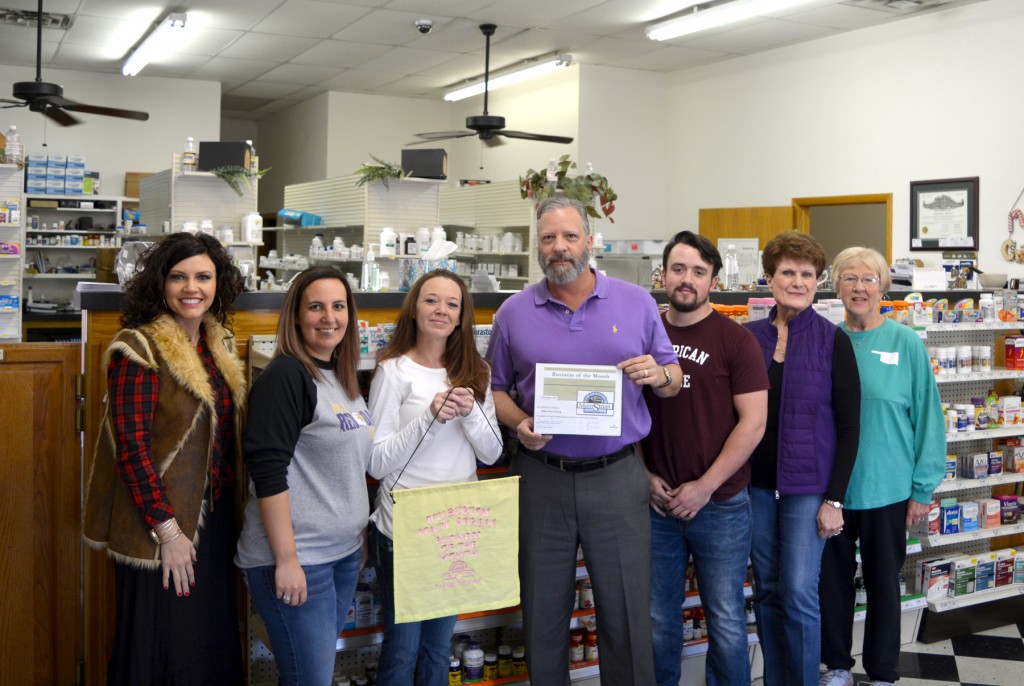 Darren Tidwell has owned MSD since April 2006.  He has also owned Lakeside Pharmacy in Eufaula since 2010, Tidwell Living Center since 2013 and Quinton Manor since 2016. They have added to their store: DME (Durable Medical Equipment) Custom Compounding, Simplify My Meds program, Diabetic shoes and inserts, Delivery, MTM (Medication Therapy Management), Immunizations, Western Union, and Long-Term Care services. They have added product lines like Pet Meds, Oakie Candles and, more recently, a full line of scrubs.
Darren donates the building for Farmers Market to the Main Street Program.  His contribution to the Main Street Program as well as the community is most appreciated.
Some other achievements throughout the years include: Achieved Accreditation in 2008 and won Business of the Year in 2012. Congratulations Main Street Drug!