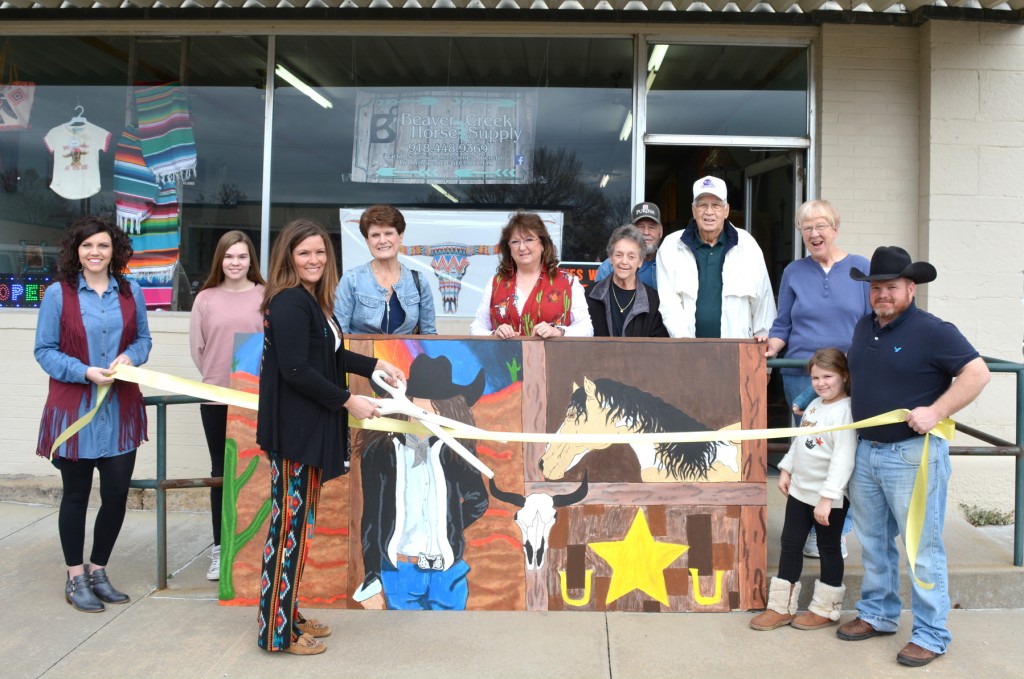 Beaver Creek Horse Supply made its way to Wilburton Main Street just a few short weeks ago.  Joline Goforth started the business in November of 2016,  traveling as a vendor to different rodeos and trade-shows.  She wanted to expand the business, while serving the community, so decided to open a store on Main Street.  The store offers tack, home décor, re-purposed furniture, apparel, southwestern accessories, and jewelry.  When Joline took the leap to expand into a store front, several vendors agreed to join the journey with her.  The vendors include: Diamond H Crazy Creations, Cowgirls & Pearls, Indian Summer Designs, and Beading by Susie Bull.
Joline resides in Wilburton with her family Jeremy Bullard and their two children.  She served on the Wilburton Round -Up Club board for four years.  She has also been very active in other community activities.
Beaver Creek Horse Supply is located next to Talbot Flowers at 147 East Main Street.  Store hours are Tuesday-Friday from 10:00 AM -5:30 PM and Saturday 10:00 AM -1:00 PM.
Wilburton Main Street was honored to participate in the Grand Opening for Beaver Creek Horse Supply.